CRM Consultation
Undoubtedly, your business can experience remarkable growth with the assistance of a skilled Zoho CRM consultant. Our CRM consultant must thoroughly understand your business background and deliver unparalleled solutions for managing the customer relationship process. Recognizing that each business is distinct and possesses diverse requirements, our objective is to aid our clients in finding the ideal solution that aligns with their organization's goals by forecasting their objectives and analyzing their financial situation.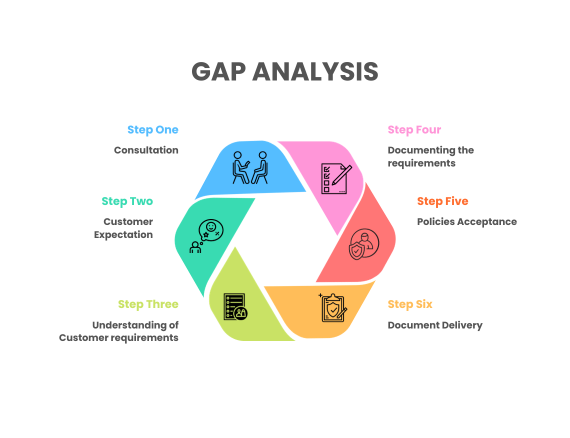 Gap Analysis
Every business aims to achieve transformative improvements by changing its existing operational structures. To assist them in this endeavour, we conduct thorough gap analysis reports to evaluate and compare their current business performance to the optimal performance level. This assessment enables us to implement or develop new strategies and approaches that align seamlessly with your organizational strategy, ensuring a perfect match.
CRM Implementation
We understand that CRM software plays a pivotal role in the technological infrastructure of an entire business and has the potential to add immense value. However, preparation and misaligned objectives can ensure your business can achieve its intended goals. That's why we conceive a comprehensive Zoho CRM implementation strategy encompassig all crucial aspects, from research and design to development and future considerations.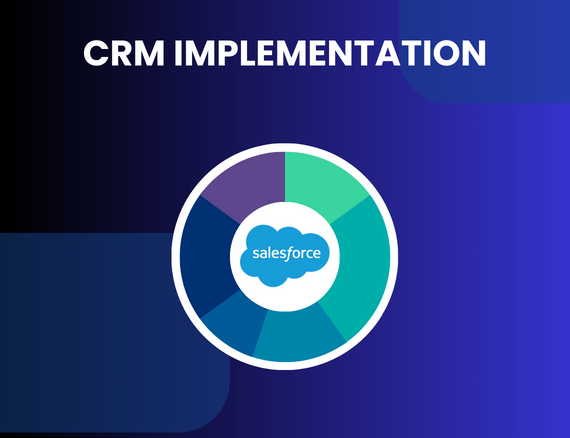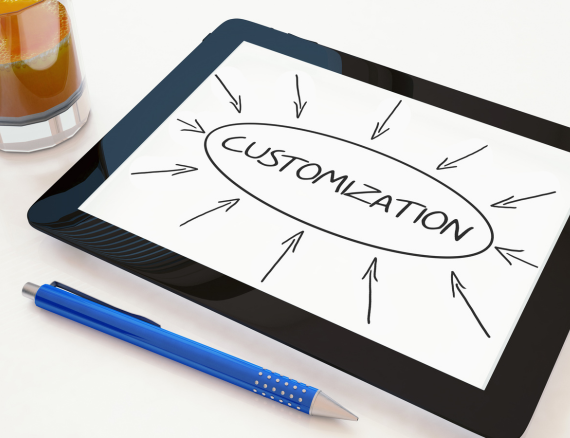 Customization
Every business has its unique set of business processes and organizational culture. That's why we offer Zoho CRM customization services tailored to align perfectly with your culture. Through our customized Zoho CRM platform, you can leverage the best features available and effortlessly manage your customer relationships by molding your dashboards, reports, plugins, and contact fields to suit your needs.
Integration
Maximize the capabilities of your Zoho CRM by seamlessly integrating third-party marketing and sales applications with our customer Zoho CRM deployment services. Through these integrations, you can unlock additional features within your business systems, such as accounting software, email platforms, and more, that were previously unavailable. This integration eliminates manual data entry, saving you valuable time and resources. Our agile approach simplifies the integration process, ensuring a hassle-free experience.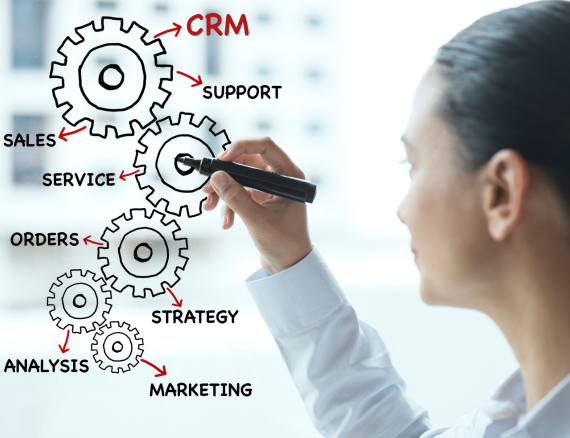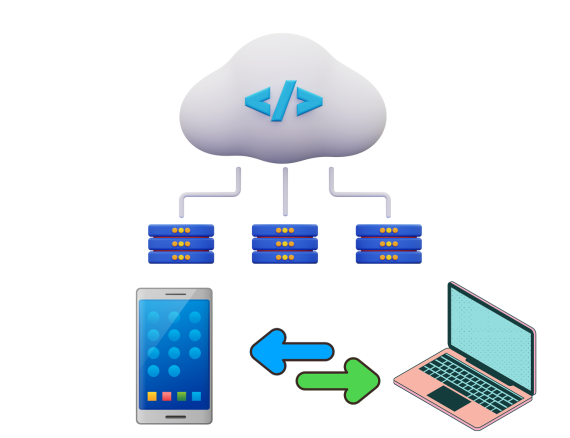 Data Migration
Efficiently managing customer data is crucial for any CRM consultant as it directly impacts customer relationships. Our experts are here to assist you if you want to manage or migrate your current CRM system to a new Zoho CRM platform. We employ a meticulously crafted migration strategy to ensure a seamless transfer of all your data to the new system without any loss or compromise in security. Our dedicated team works diligently to rectify any missing or incorrect data, ensuring your CRM's effectiveness remains uncompromised.
Dedicated Remote Developers
In today's digital business landscape, finding the right developers for your organization is both daunting and crucial, as their expertise and skills directly influence the development of your product. At CloudCache Consulting, we understand the significance of this task, and we offer our clients the convenience of working with dedicated remote developers, even when they are located miles away.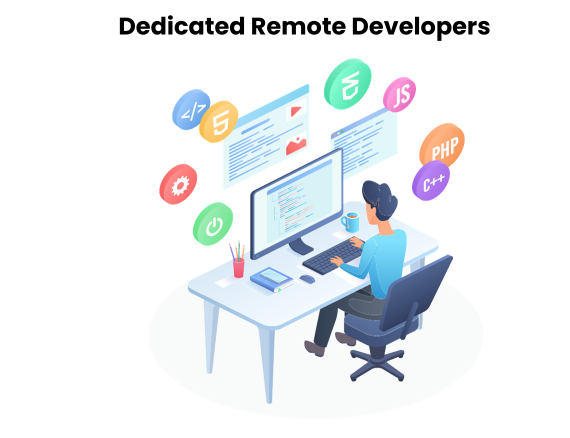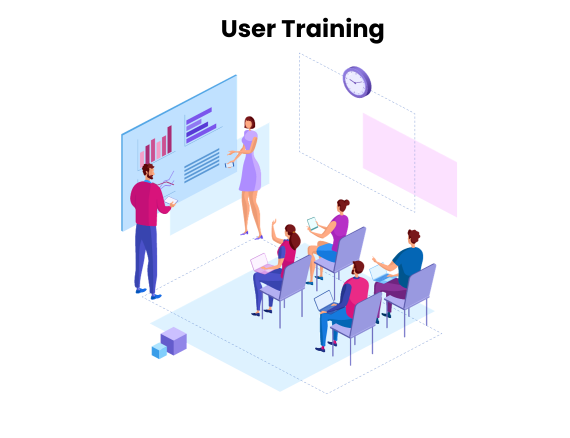 User Training
In addition to our core CRM services, we offer comprehensive user training for your team once the Zoho CRM platform is up and running. While some organizations may assume that their team will quickly adapt and become proficient with the system, the reality is that training is essential for maximizing productivity. At this stage, your team must become familiar with the system, its benefits, and how to utilize its tools effectively. We ensure that our clients derive the most value from their CRM investment by providing education on the software and the rationale behind the change, helping employees understand why this transition is necessary and the targeted outcomes it aims to achieve.
Factors to Consider Before Selecting Zoho Implementation Partners
As a Zoho CRM expert, CloudCache Consulting offers valuable assistance to your enterprise in numerous ways. Zoho represents a comprehensive suite of business tools and solutions designed to streamline and automate vital processes for running a successful business.
Customer Expectations: Our customers anticipate exemplary problem-solving skills. They also require us to possess in-depth knowledge of Zoho's products and services and an understanding of their specific needs. Leveraging our expertise in Zoho Implementation, we identify existing gaps and propose optimal solutions to overcome these challenges.
Business Goals / Ultimate Aim: Our goal is to possess a crystal-clear vision of how the project will unfold. This foresight ensures the project's smooth execution and alignment among all stakeholders. As a Zoho CRM expert, having a well-defined methodology to identify flawed processes and areas requiring improvement is imperative.
Commitment and Reliability: When dealing with Zoho CRM implementation Consultants, customers expect unwavering commitment and the fulfillment of promises. They seek reliability in their consultants and prompt responsiveness to their requirements, including transparent communication and detailed pricing information. They want to feel valued and prioritized, necessitating us to be transparent in all actions taken for their business and provide justifications for our decisions. This approach fosters trust and lays the groundwork for a long-lasting and fruitful relationship.
What Can Expect from Zoho Implementation Partners?
Problem Solving
Issues in Product and Services
Gaps in Business Process
Connection with Zoho
Integrity
Commitments and fulfilment
Services Transparency
Competitive Price
Zoho Solution Expertise
Knowledge Base
Solution Expertise
Implementation Expertise
Process
Work & Service Definition
Implementation Methodology
On time Delivery
CloudCache Consulting, your Trusted Zoho Implementation Partners
As the foremost Accredited Zoho Implementation Partners, we cater to clients worldwide by providing a comprehensive range of Zoho products, services, and solutions. Our primary objective is to assist business owners and decision-makers in launching, developing, and expanding their enterprises with the aid of Zoho. Although Zoho can be customized to suit your distinct business requirements, the process may not always be straightforward or enjoyable unless you have Zoho CRM, implementation Experts. However, with our team of seasoned business professionals, you can enhance your product's visibility in the market, ensuring a competitive edge.
Why Choose Us?
Unrivalled Proficiency
Our team comprises certified professionals with vast knowledge and expertise in implementing Zoho CRM. We possess a comprehensive understanding of each solution and possess the ability to tailor them precisely to suit your specific business requirements. We provide in-depth knowledge and guidance, offering comprehensive training to seamlessly customize and implement Zoho products into your existing business framework.
Tailored Solutions
We work closely with your organization to gain a profound understanding of your goals, challenges, and processes. By delving deeply into your business requirements, we implement customized solutions utilizing Zoho applications that perfectly align with your specific needs. We go the extra mile to ensure Zoho applications are tailored precisely to match your unique business requirements.
Continual Support & User Training
When encountering hurdles in the Zoho ecosystem, we provide thorough guidance, best practices, and troubleshooting assistance. After the initial implementation, our support remains available 24x7 to cater to your business needs. Moreover, our certified Zoho Professionals offer comprehensive user training, ensuring you thoroughly understand Zoho services and their optimal utilization.
Seamless Implementation
Our services cover the entire implementation journey, from the initial stages to post-implementation support. With expertise in seamless integration, we ensure a smooth assimilation of the entire Zoho suite of applications into your existing business infrastructure. Whether it involves integrating Zoho CRM with your marketing automation tool or synchronizing Zoho Finance with your ERP system, we are here to assist you in every aspect.